Saturday 23 July – Family day with Tännforsen and fjäll tour
Fjällvandra i Åre med mig och huskyn Elvis
Pris per person inklusive lunch, fika och transfer
Minimum 3 bokade gäster. Är ni färre så kan ni välja att betala för den sista dagen innan.
A day in Åre for the whole family, including Sweden's largest waterfall and a shorter mountain hike.
Lunch (vegan and gluten-free), coffee and transfer within Åre are included.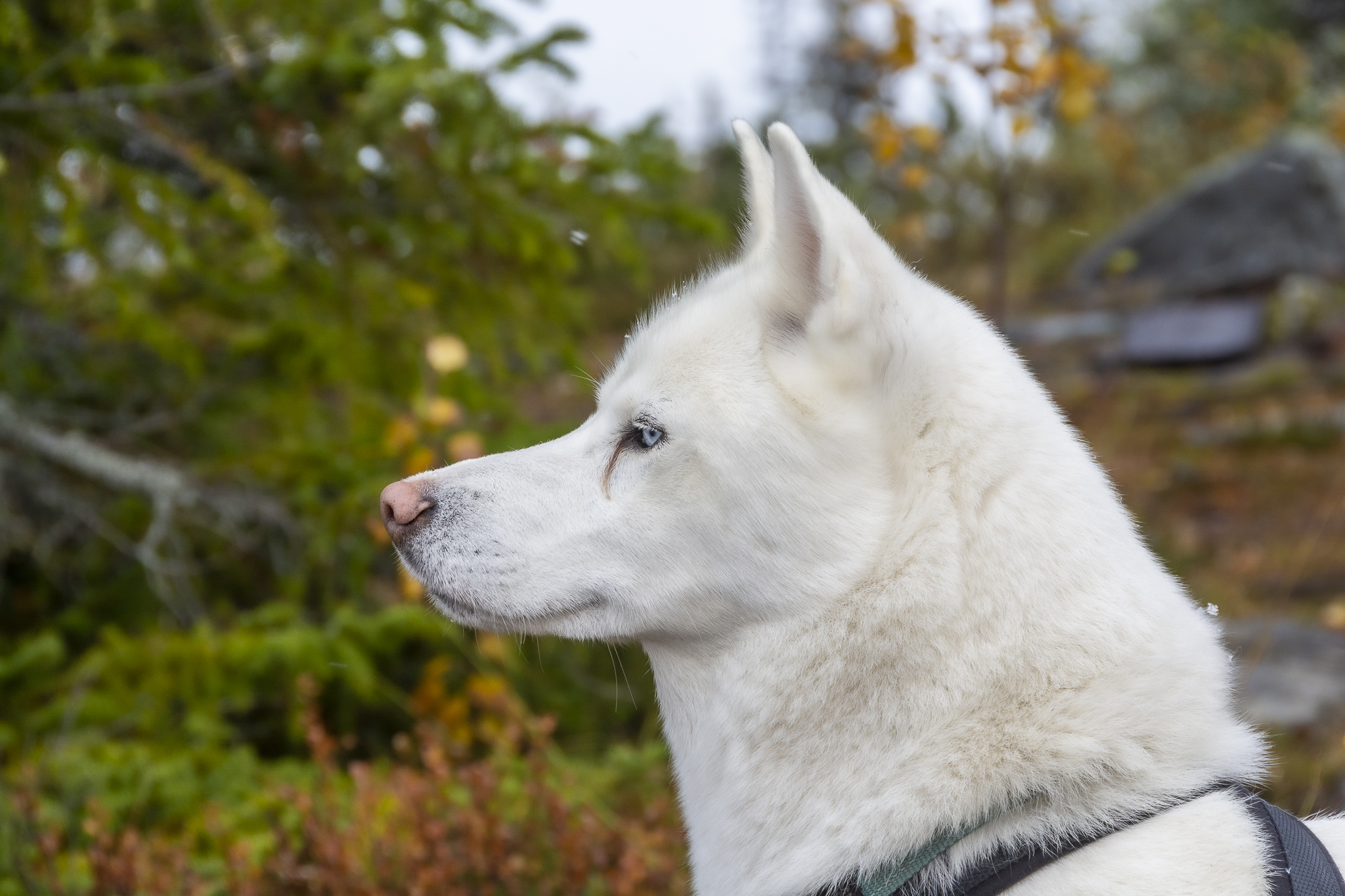 Huskyn Elvis följer med på turen! Han är supersnäll så har du egen hund så är den självklart välkommen med!
More about the family day at Tännforsen
A guided day with me and my husky Elvis as we start from Åre and go to Tännforsen where we have a coffee and look at Sweden's largest waterfall. Afgerwards we go to Ullådalen and have lunch by the rapids and go on a short mountain hike in the afternoon. For the brave, it is of course possible to swim in the cold mountain water and ride in natural slides in Ullån.
Length, times and difficulty
The trip is about 4 km long and is mostly trails. We will start from Åre at 10 in the morning and be back in the village around 4 PM The tour is suitable for everyone, accustomed as unfamiliar mountain hikers. Childrens seats are available, both forward-facing and baby seats.
Mat och fika
Jag har med mig mat och fika (kaffe, te och choklad) och fikabröd till ett stopp. Ta med egen vattenflaska och snacks så att du står dig under hela vandringen. Tänk på att du bränner mycket mer kalorier än under en vanlig dag hemma.
Kläder, väder och utrustning
Vandringen kommer bli av i alla väder utom de mest extrema stormarna. Fjällen är värda att upplevas under alla förhållanden! Eventuellt kommer jag att ändra rutten om jag bedömmer det lämpligt.
Så ta på dig för väder och ha med extra varma kläder som du kan ta på dig om det skulle behövas.
Ta också med en ryggsäck och något att sitta på. Behöver du låna det så tala gärna om det för mig innan. 
Jag vandrar oftast i stövlar, sandaler eller joggingskor, men behöver du hyra skor eller annan utrustning så rekommenderar jag Outdoor Buddies i Åre.
Naturguidning
Under turen kommer vi lära oss om fjällens växter och djurliv och de olika livsbetingelser som fjällmiljön innebär.
Bokning och avbokning
Bokning sker genom att boka och betala här. Vid sjukdom eller annat orsak utanför din kontroll så återbetalar jag hela kostnaden ända fram till vandringsdagen. Avbokning av annan orsak kan göras till 48 timmar före bokad tur utan kostnad, inom 48 timmar så återbetalas 50%.
 Turen blir av vid minst 3 bokade gäster, är ni färre så kan ni välja att betala för extra gäster dagen innan.