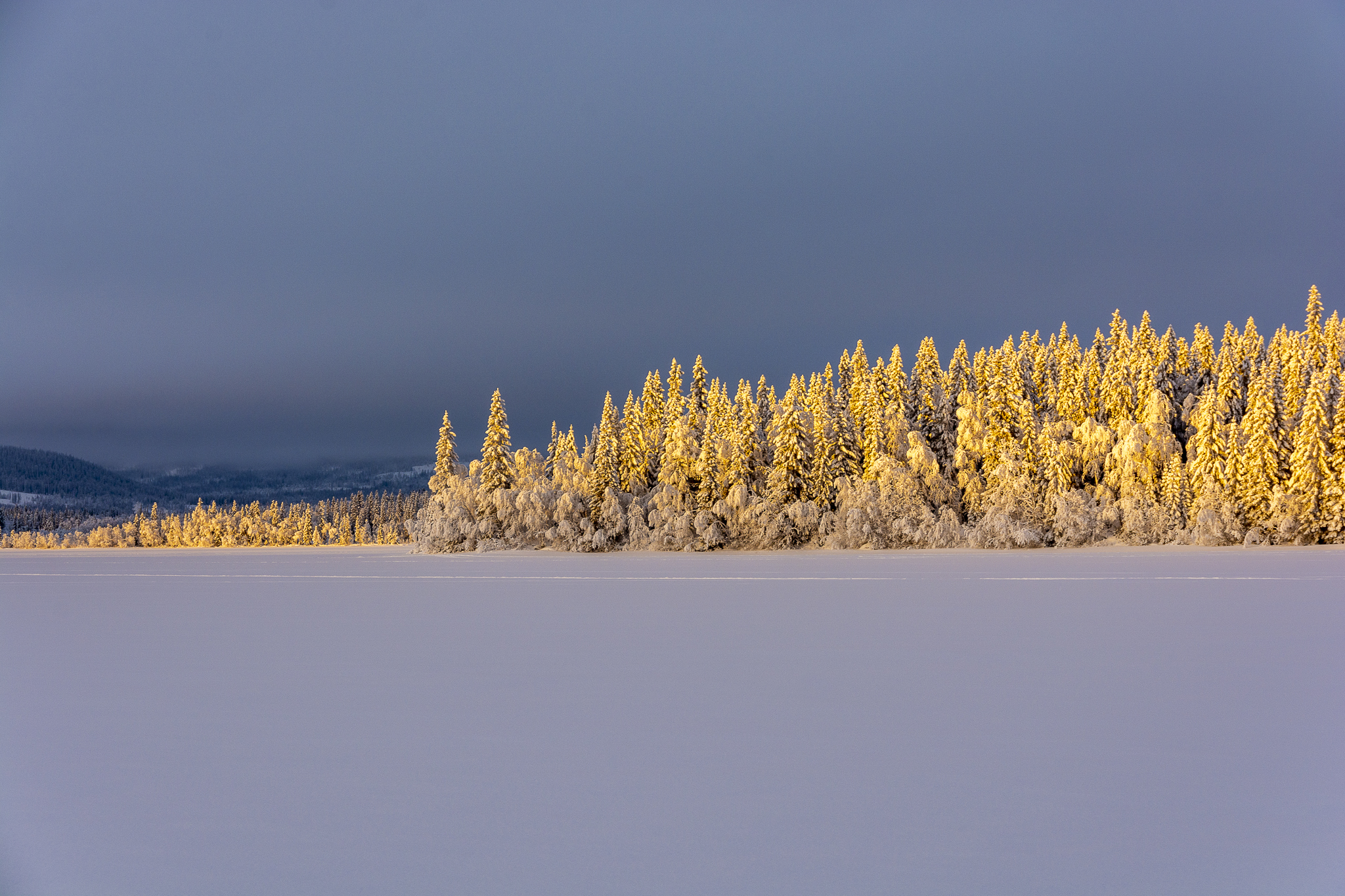 Magical December light in Åre
A year ago me and my Husky Elvis went for a back country skiing day from the back of our house. Only 3 kilometers from our house is the lake Helgesjön and on this cold winterday the December light shone with its magical power on the snow covered trees.
On our way home the sun set and created great contrasts between blue and yellow over the mountains.
All photos for sale, printed on paper or canvas, or for digital download. Please contact me if you are interested. Have a wonderful day // Jonas