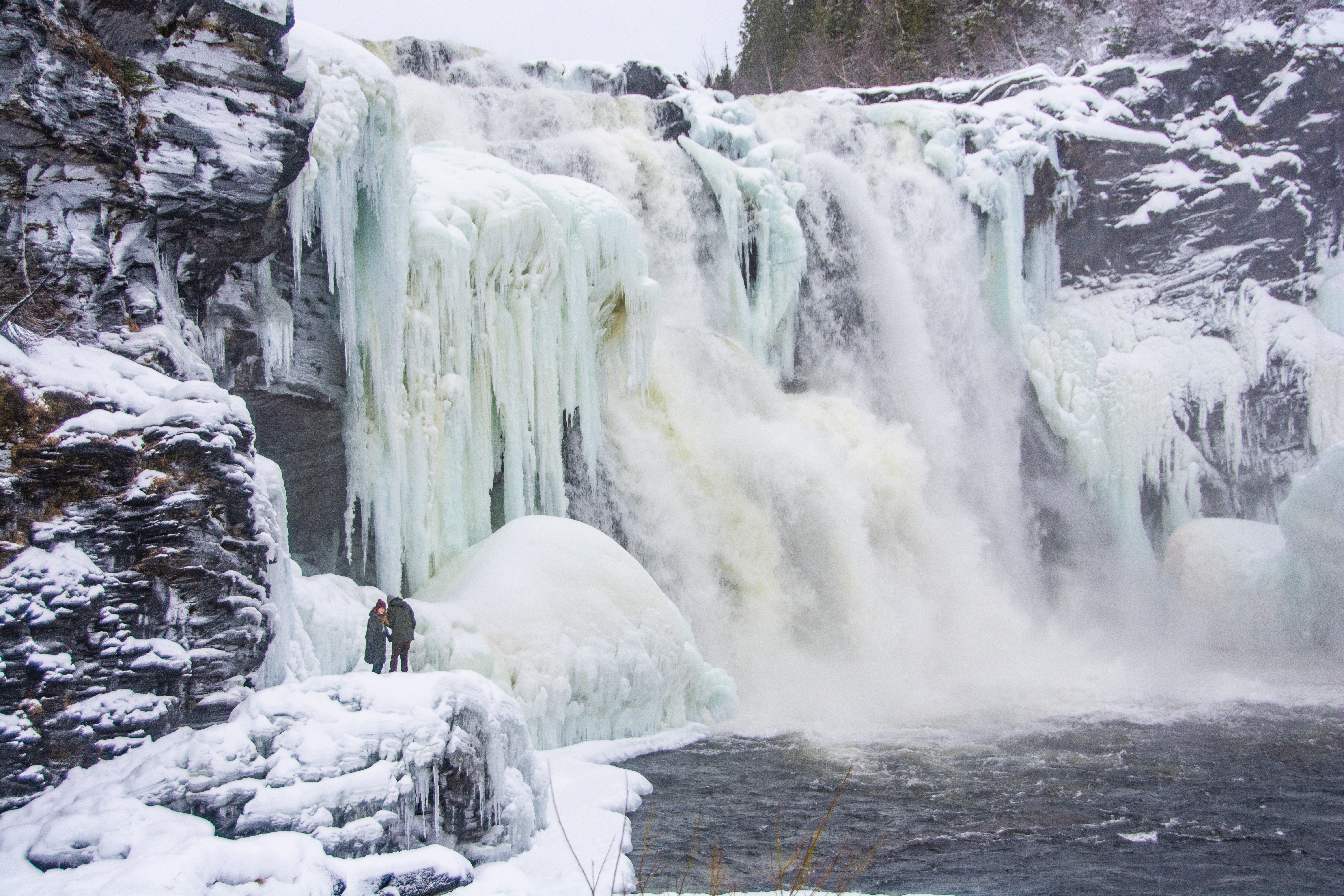 Tännforsen with lunch and mountain hiking
An all-day adventure for the whole family. During the summer of 2022, I will run a full-day adventure for the whole family instead of the shorter trip.
If you only want to book Tännforsen, get in touch and I will arrange a trip for you if I can!
Sweden's largest waterfall – Tännforsen – is 20 minutes by car outside Åre and is a popular excursion destination. The strength of the waterfall creates fantastic icicles and ice formations during the winter.
The excursion includes pick-up at your hotel, transport to the waterfall, photo session and coffee break with coffee / chocolate and bun. The trip takes about 2.5 hours and you can choose to be dropped off in Åre or at your hotel afterwards.
Report any allergies and if you need a children seat (not for infants) when you book.
NOTE! Dog in the car, Elvis, he's kind and tame. If you have your own dog, it's welcome too!
The tour runs whith at least three booked places.
The same low price for parents as children
Groups can send requests for other times and dates.
READ MORE AND SEE PICTURES: A winter excursion to Tännforsen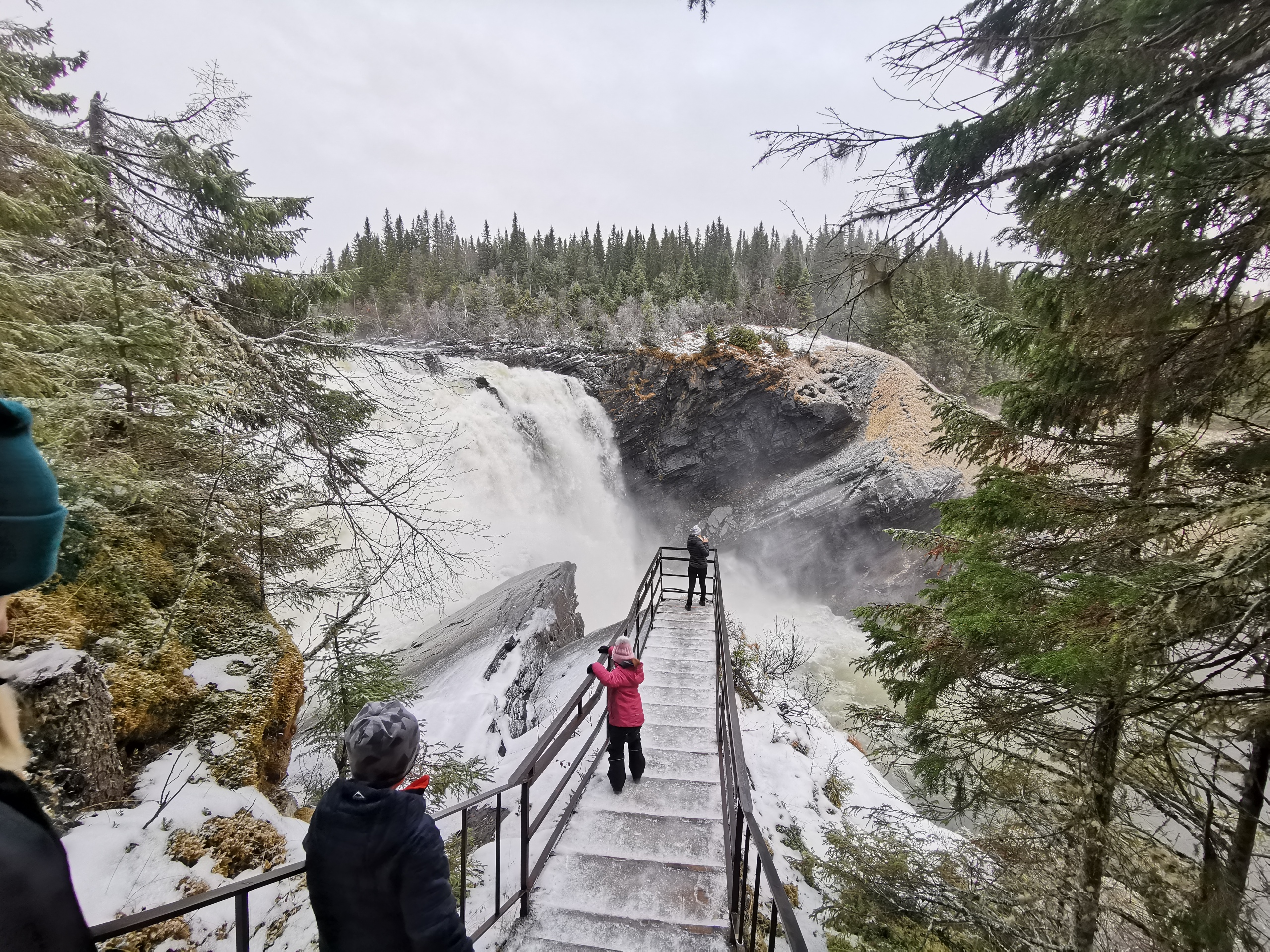 GROUP REQUEST
If you are a larger group or family who wants to book other times, call or send me an inquiry and we will arrange the excursion according to your wishes.
PRICE FROM SEK 1600 PER GROUP (MAX 6 PEOPLE)
Planned dates to Tännforsen
The following dates are scheduled. If there are no dates, there are currently no planned trips.
Feel free to contact me if you want to book another date or time so I can make a new trip.
Book your trip to Tännforsen by clicking on the date you are interested in!
During the summer of 2022, I have trips to Tännforsen including lunch and a shorter mountain hike in the afternoon.
If you are interested in other hikes, you will find the entire program under Hiking in the Åre mountains .