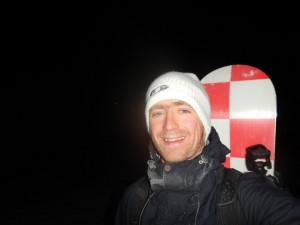 One of the coolest things I know is to hike in the winter night with the snow reflecting the stars and moon, creating a very special kind of light. I brought my snowboard (thank you Clas Ohlson for the great bag) and walked in my old Burton boots – the warmest boots I ever had – and in minus 22 it was needed.
I started in the middle of the slope and got this wonderful image of a sleeping chairlift with the Big Dipper in the background.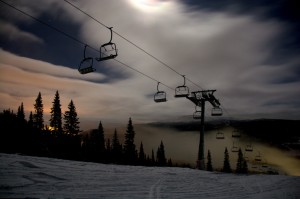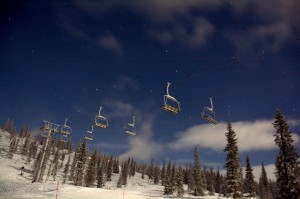 After about 10 minutes of setting up the camera, taking pictures and packing it down again, I continued my hike up the hill. I made one more stop at the top of the slope before going up to the silent and dark mountain.
Here, above the treeline there is more snow reflecting the light and makes you bath in light. At the same time I can see all the stars and the whole sky seems to sparkle. A very spiritual place to be!
I set up the camera and took some more photos, enjoyed a thermos of hot chocolate and the view. But the wind was picking up and in minus 22 it gets cold sitting around, so I packed up and strapped on the snowboard for a ride back to the car!
A nightly view over Åre and Åreskutan.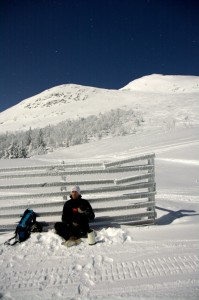 A self portrait sitting still for 25 seconds – a real achievement for someone like me!
For more and better images, please visit my photo library at www.adventurewithjonas.com/!
I arrange night trips to the mountain. For more information visit Åre by Night or Camp Åre.