So now I am officially a kite surfer! I went to Fuerteventura Kite Shcool and we (Tom-the-teacher and Bernt-trainee-in-arms) headed out for a one hour refreshment course. We did some practice on the sand including body-drag, power eights and getting up on the board. Afterwards Tom said we were both ready for the boat and board.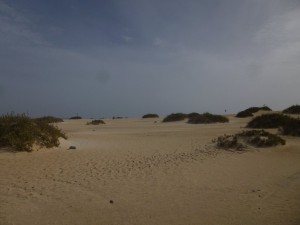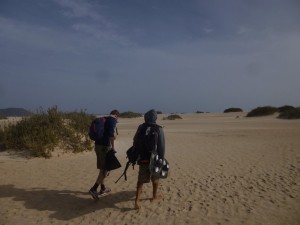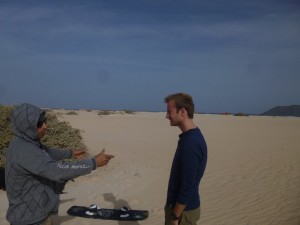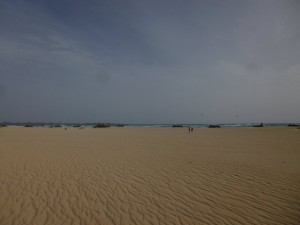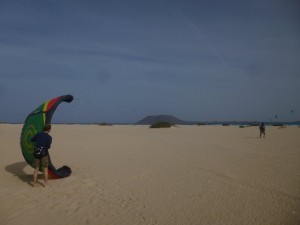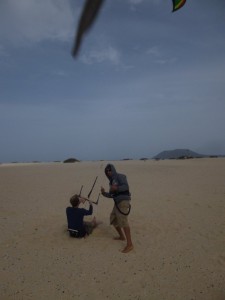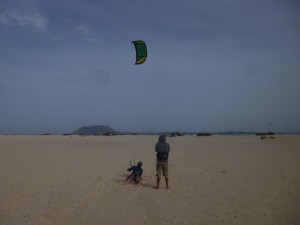 So after a non-existent lunch (one of the two days in my 5-2 diet) it was time to get in the water! After a discussion about the price (note to self – always agree on the price before engaging in expensive activities) we got our gear together and took off in the boat. We were now accompanied by another student and Daniel-the-teacher.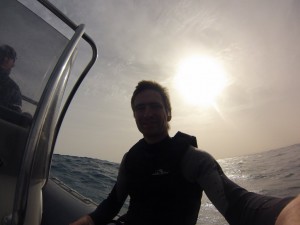 After a 5 minute ride on 4 meter waves (I was quietly wondering how the hell I could manage kiting in this) we came over to Isla de Lobos that acted as a natural pier so behind it the sea was almost calm.
Now we took turns on the two kites and after a first session of body-dragging and power-eights it was time to try the board! It took me a couple of tries but after some serious attacks on the sharks bellow (only hammerheads we were assured) I managed to get going! A seriously addictive feeling of rushing over the water with only the wind driving you and only you controlling the elements. After a few seconds I felt comfortable and looked down at the waves… face plant with the kite in the water.
After some more riding and some more crashes I went up for a short break, only to get in and get at it again! The need for speed feels okay in the water!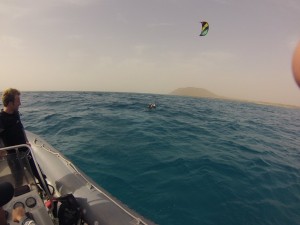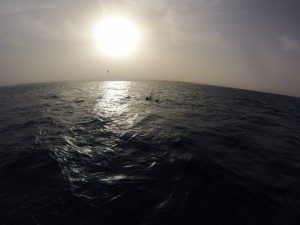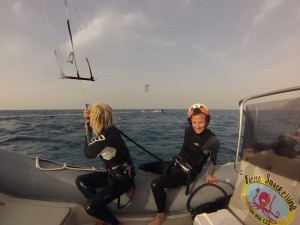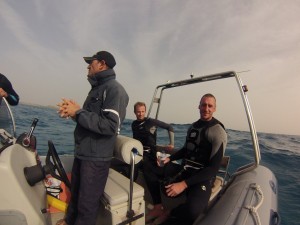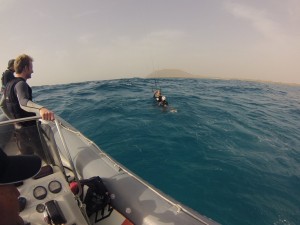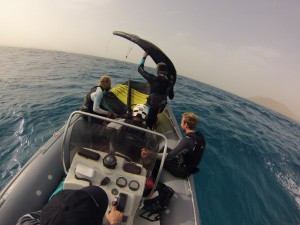 After 3 hours on the ocean it was time to pack it up, and go back home. I would have liked to stay out and practice more, but even through the wet suit I was getting cold and also drained of energy from the excitement.
So now I am officially a kite surfer – all I need to do is get my gear and start practicing for real! I promise more to come…