After a day at Los Lobos without waves, we went straight to Majanicho to get some sunset surfing. Arriving at 5.30 pm we got some nice waves in the sunset and I caught my first wave, surfing in full control (straight, but in control) until I noticed that there was no water between the board and the bottom…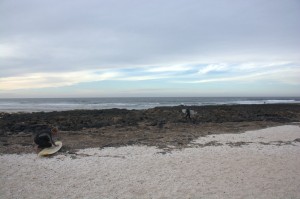 IT'S A TOUGH WALK TO GET TO THE WATER FOR THOSE WITH UNPRACTICED FEET!

Bernd is deciding which way to go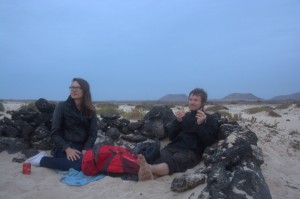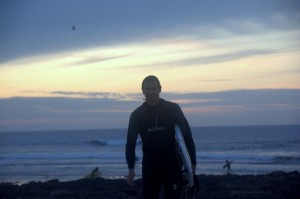 A happy and tired me!
A likewise happy Bernd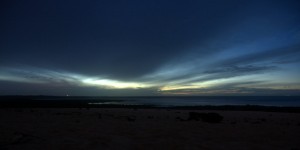 Majanicho can be reached by a dirt road starting at the wind turbines next to the harbor in Corralejo OR the longer but faster road over Lajares.