Just a couple of hundred meters above Longyearbyen on the hillside there are several old coal mines. I decided to hike up to the closest one, that also looked the most interesting, on my roommates recommendation.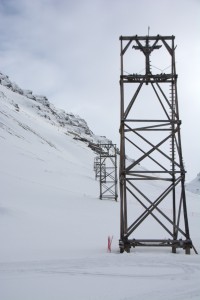 The mines are dug straight in from the mountain face, and the coal were then transported from the mine to the port by a net of ropeways. Thes wooden structures that held the wires are seen all around the village going up to the mines. The idea on Svalbard seems to be that things that are no longer used can stand until they don't – and wood lasts almost forever in this cold climate – so in a way it is a living museum.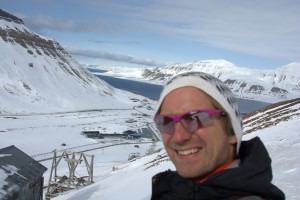 The climb up was pretty steep but after about 20 minutes I could enter the mine. For a photographer interested in structures, relics and aging wood it is a beautiful place. In the beginning it was a bit frightening and I thought my head torch was a bit lame – until after 15 minutes I realized that I still wore my sunglasses.
I will let the images give the story themselves!