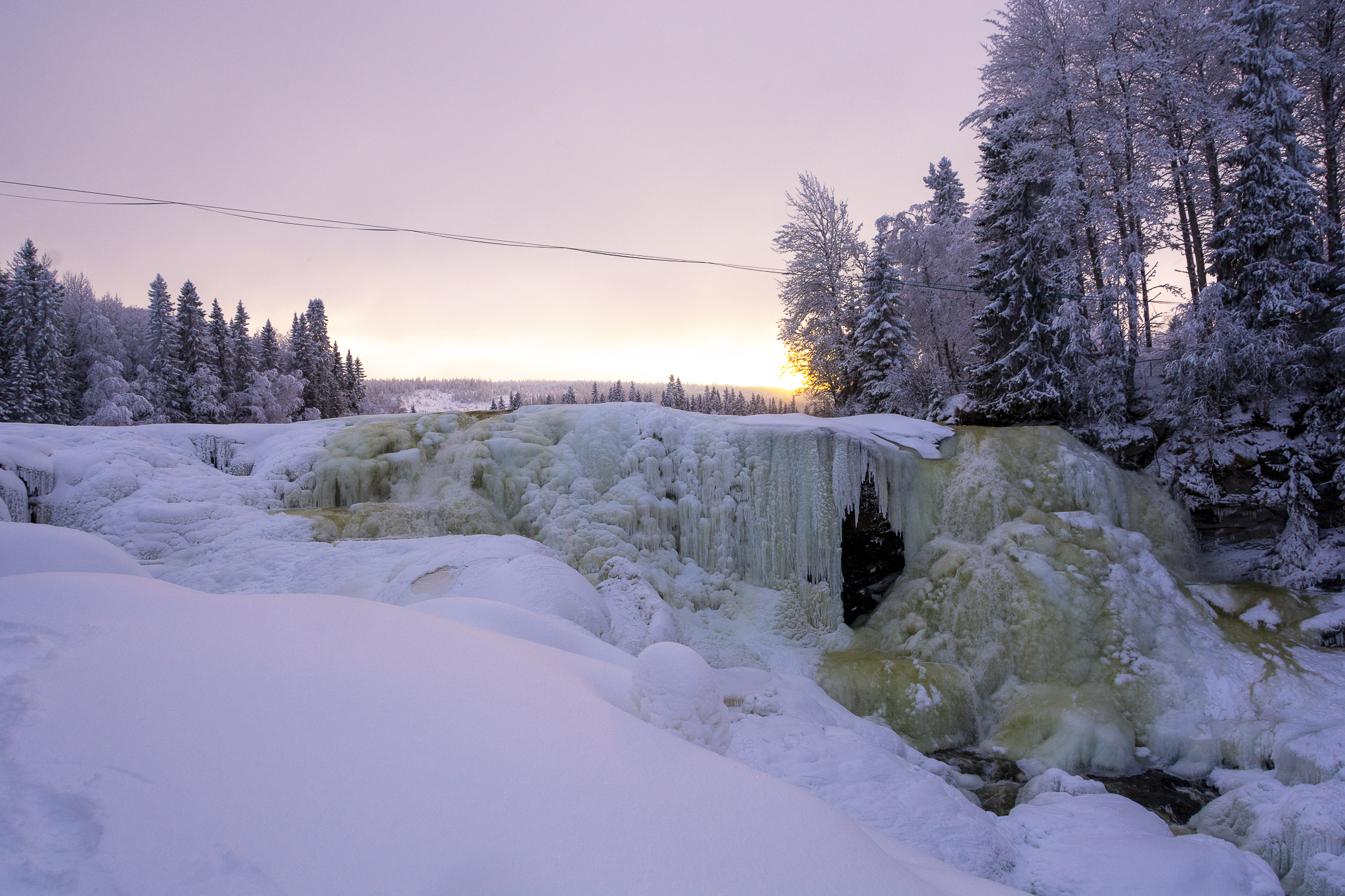 Ristafallet is one of Sweden's largest waterfalls and known from the film about Ronja Rövardotter. In winter, natural ice caves are formed and in summer it is possible to take a dip below the fall. And if we have time, we offer a secret.
The excursion includes pick-up at your hotel, transport to the rapids, photo session and coffee break with coffee / chocolate and bun. The trip takes about 2 hours and you can choose to be dropped off i Åre or at your hotel afterwards.
On the way home we also make a stop at Åre Chokladfabrik where you can buy and try their fine chocolate.
Report any allergies and if you need a children seat (not for infants) when you book.
NOTE! Dog in the car, Elvis, he's kind and tame. If you have your own dog, it's welcome too!
The tour runs at at least three booked places.
The same low price for parents as children
Groups can send requests for other times and dates.
READ MORE AND SEE PICTURES: Higline Ristafallet
GROUP REQUEST
If you are a larger group or family who wants to book other times, call or send me an inquiry and we will arrange the excursion according to your wishes.
PRICE FROM SEK 1600 PER GROUP (MAX 6 PEOPLE)
Planned dates for Ristafallet
The following dates are planned for trips to Ristafallet. If there are no search results, it's good to contact me so I can create a tour.
At Ristafallet, hot chocolate and home-baked goods are offered.
Book your trip to Ristafallet by clicking on the date you are interested in!
CORONA information: due to an ongoing pandemic, we will deny people with cold symptoms a ride on the bus.
Should you feel symptoms the days before or the same day, we will reimburse the full cost of the trip, even for you others in the party who have no symptoms.
Make your reservation by clicking on the date and time bellow
If there are no search results there are no planned trips, please contact me if you like to go to and we can arrange a new trip!
CORONA-information: due to the ongoing pandemic we urge you to stay home if you show symptoms of Corona. If you have symptoms I will refund your payment as well as anyone traveling in your group or family.
No Results Found
The page you requested could not be found. Try refining your search, or use the navigation above to locate the post.